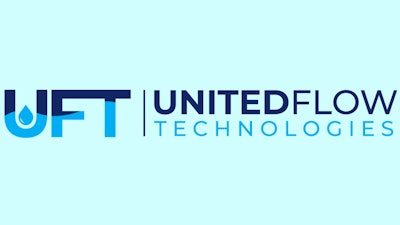 UFT
NEW YORK – H.I.G. Capital announced that portfolio company United Flow Technologies, a platform established to invest in the municipal and industrial water and wastewater market, has completed the acquisitions of Kodru-Mooney, Macaulay Controls Company and Iowa Pumps Works.
The additions of Kodru-Mooney, Macaulay and Iowa Pump Works represent three leading providers of best-in-class products and value-added services to the municipal water and wastewater markets throughout the U.S., and accelerate UFT's strategic entry into new geographies, product categories and OEM partnerships.
As part of the transactions, UFT will partner with the existing leadership teams of each business to support their individual growth initiatives within an integrated and operationally cohesive UFT.
Terms of the transactions were not disclosed.
"We are thrilled to welcome Kodru-Mooney, Macaulay and Iowa Pump Works to the UFT team," said UFT CEO Matt Hart. "As market leaders within their respective geographies, with complementary products and services, these businesses are a natural fit for the UFT platform. We are excited to work with these outstanding leadership teams to accelerate their long-term growth and value creation plans."
"We are pleased to support UFT in making these highly strategic acquisitions," added Rahul Vinnakota, managing director at H.I.G. "These investments are consistent with our strategy to acquire high quality, complementary businesses to further enhance and expand UFT's product offering, geographical reach, and customer value proposition."