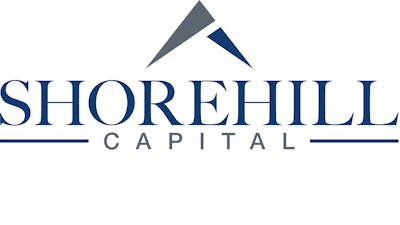 CHICAGO — Shorehill Capital LLC is pleased to announce the final, oversubscribed closing of Shorehill Private Equity II LP.
Fund II has accepted $260 million in commitments, exceeding its $250 million target. In addition to a significant commitment from the general partner, Fund II received commitments from returning Shorehill Private Equity LP investors, new investors and members of the Shorehill Executive Advisor Network.
"We are grateful for the strong support shown by Fund I investors and we are excited to welcome Fund II's new investors. We have a core philosophy of 'Shared Success' which runs from our investors to our portfolio companies to the Shorehill team. We look forward to advancing these partnerships and working to deliver attractive returns," said Shorehill Managing Partner Dave Hawkins.
This new fund will allow Shorehill to remain focused on the lower middle market, where it has a long history of helping to create superior companies. For three decades, members of the Shorehill team have partnered with executives at industrial companies in an effort to accelerate growth and improve operational performance through structured investment management plans.
Shorehill seeks opportunities with differentiated business models where it believes the firm's experience, network and investment management approach will have a significant impact on the performance of the business. The firm's substantial experience is complemented by the Shorehill Executive Advisor Network, a broad group of thought leaders within our target sectors who support our efforts through investment referrals, diligence insights, and participation on company boards of directors. As further evidence of the firm's philosophy of Shared Success, 190 executives have invested in their businesses alongside Shorehill.