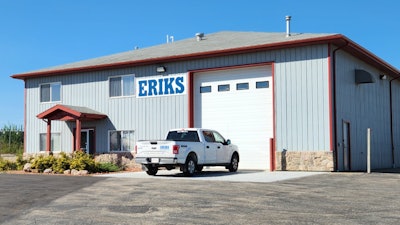 ERIKS NA
PITTSBURGH — ERIKS North America announced Wednesday that it has acquired the assets of Branham Corporation, a prominent fabricator and distributor of industrial hoses, gaskets, conveyor belts and related services.
Founded in Louisville, Kentucky, in 1973 as Branham-Mingis by the late William E. Branham and Stephen Mingis, Branham has grown over the past five decades to include five fabrication and distribution plants and eight sales locations covering the Midwest and Gulf Coast regions of the U.S.
Boasting a team of over 100 highly skilled professionals, Branham has become synonymous with quality and service excellence in the industry.
Doug Branham will remain with the company as co-president.
"ENA is a great fit for our company. Leveraging the scale of ENA affords us the opportunity to take our industry leading products and services to places we could not hope to on our own," Branham said. "The future of our associates has always been top-of-mind for us and we know that the benefits offered by, and the culture that exists at ENA will create a great place for our associates to continue their important work. As we celebrate our 50th year solving problems for our customers, we could not be happier about the prospects for the next 50 years."
Steve Mingis, Branham's other co-president, added, "At some point, every company must consider what it takes to get their organization to the next level. Doug and I knew immediately that our alignment with ENA was the perfect match for our employees and the future growth of our business."
"Doug Branham and Steve Mingis, along with their dedicated associates, have built a powerful organization that solves technical problems for their customers," said Jeff Crane, CEO of ERIKS North America. "Branham brings geographic expansion and unique product and service capabilities that align seamlessly with our commitment to delivering top-tier solutions and services to our growing list of North American customers. We are excited to welcome all the Branham associates to our great company and we look forward to working closely with them as we put our unique brands, capabilities and geographic reach to work … together.
"Our long-term goal has always been to deliver above-market organic growth. Today's announcement is just the most recent example of the reigniting of our inorganic growth engine as well. We remain committed to the successful execution of this dual-growth strategy for years to come."