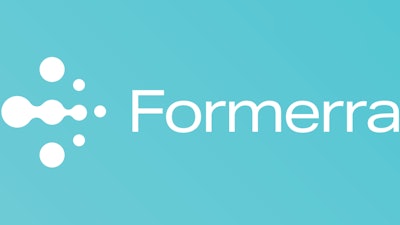 Formerra
ROMEOVILLE, Ill. — Formerra, a global distributor of highly engineered thermoplastic resins, additives and other specialty polymers, on Tuesday announced the acquisition of Suministro de Especialidades.
This acquisition further cements Formerra's position as a leading distributor of engineered materials in Mexico while broadening its portfolio of elastomers, adhesives and other performance additives.
Based in Mexico City, Suministro supports an extensive customer base across diverse and growing markets in Mexico, including industrial, automotive and consumer. The company partners with its strong supplier network to offer a complete set of material solutions, supported by comprehensive formulation and testing services.
Suministro's founder and the entire existing team will join Formerra and continue to support Suministro customers with exemplary service.
Cathy Dodd, Chief Executive Officer at Formerra, said:
"Welcoming Suministro as a Formerra company augments our ability to serve customers in Mexico with an extensive distribution network, and an enriched array of complementary materials and technical service capabilities. The combination also fortifies our supplier relationships, allowing us to diversify our portfolio across North America, while solidifying our footprint in central and southern Mexico."
Suministro's founder added, "Aligning with Formerra enhances our capacity to aid customers in navigating their challenges with heightened levels of technical expertise and a remarkable portfolio."
With this acquisition, Formerra underscores its commitment to better support customers and suppliers in Mexico. Combined capabilities include:
Nationwide Geographic Coverage: resources in and surrounding Guadalajara, Juárez, Mexico City, Monterrey, Saltillo, San Luis Potosí, and Tijuana.
Extensive Technical Sales Support: over 30 technical sales experts available throughout Mexico with access to additional resources in the United States.
Comprehensive Engineered Materials Portfolio: broad offering including an extensive combination of highly engineered polymers, elastomers, additives, and adhesives from an array of world class suppliers.
Value Added Services: in-country formulation expertise, lab-based material testing, world-class supply chain reliability, and small batch / breakbulk capabilities – available from ISO 9001-certified facilities.