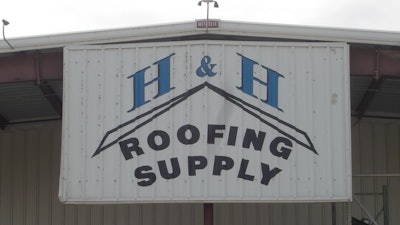 H&H Roofing Supply
HERNDON, Va. — Beacon announced that it has completed the acquisition of H&H Roofing Supply LLC of Bakersfield, California.
H&H Roofing has a 20-year history serving the Bakersfield community.
"Joining forces with Beacon is a great fit for our contractors and employees," said Scott Hill, owner of H&H Roofing. "Contractors will continue to have a partner with relentless focus on customer service as well as benefit from the Beacon's PRO+ app and TRI-BUILT private label products."
"We are thrilled to deepen our presence in the Central Valley and add Bakersfield to our service area in California, where we now have 33 branches. Scott and the H&H Roofing team have established a tremendous foundation of roofing expertise and service reliability to drive further growth," said Nevin Holly, Beacon's regional vice president, Pacific.
Year-to-date in 2023, Beacon has expanded its branch footprint through the completion of nine acquisitions and the opening of 19 new greenfield locations. Serving customers via these additional locations aligns with our "Ambition 2025" goals to drive above-market growth.