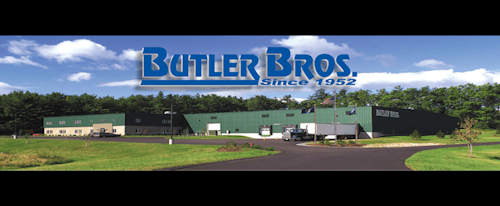 Butler Bros. of Lewiston, ME, has acquired Soluble Solutions (SSI Inc.), headquartered in Asheville, NC.
The SSI staff, including owners Philip Cocke and Ken Fain, will join Butler Bros. following the acquisition. The acquisition coincides with the opening of a new stocking branch location for Butler Bros. in Greensboro, North Carolina.
SSI, which was founded in 1997, sells to customers in the aerospace, medical, automotive and general machining industry.
Butler Bros. sells a variety industrial products including machine tools, cutting tools, abrasives, safety products, along with offering a full-line of vending solutions and integrated partnership programs.
In addition to the new Greensboro branch and the headquarters in Lewiston, Butler Bros. has branch office locations in Randolph, MA, New London, NH, and East Syracuse, NY.
Patrick F. Butler is the president and owner of Butler Bros. The company was founded by Pat's father, John T. Butler Sr. in 1952 and was purchased by Patrick in 1987.
In 2011, Butler Bros. acquired Randolph, MA-based Chandler & Farquhar, then one of the oldest  and most well-known industrial distributors in the country.
Chandler & Farquhar was founded in 1882, serving the greater Boston and Providence, R.I. areas.