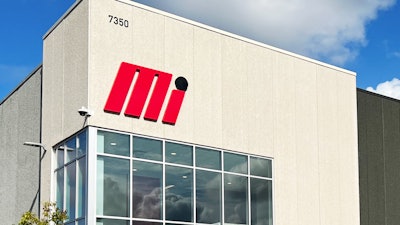 On Dec. 16 of 2021, Genuine Parts Co. – the parent company of MRO parts distributor Motion (formerly Motion Industries) – announced that it had reached a deal for Motion to acquire Kaman Distribution Group from private investment firm Littlejohn & Co. for approximately $1.3 billion.
Headquartered in Bloomfield, Connecticut, KDG was established in 1971 and served as a power transmission, automation and fluid power distributor and solutions provider. The two companies combined closed 2022 with sales of $8.4 billion, a 33% increase over the $6.3 billion reported in 2021. And it appears the combined entity has learned a lot along the way. We sat down with Motion president Randy Breaux for an update on how the company has integrated KDG — and how it's moving forward with an eye on future success.
Q: Motion's acquisition of Kaman Distribution Group (KDG) closed in early 2022. Tell us about what the past year has looked like for your team.
Randy Breaux: Sure thing. We announced our intention to acquire KDG in December 2021 and closed the deal in January 2022. So, it was a very fast close for a very big deal. I attribute that to the tremendous upfront due diligence performed and knowing KDG well as a competitor for many years. In 2022, we knew that we had our work cut out to onboard the KDG employees, begin the integration activities, and remain focused on caring for our customers — both at KDG and Motion. We assigned an internal team, rolled our sleeves up early, and got to work executing our plan. Right up front, we were very transparent with our intentions and strategy to bring the KDG and Motion businesses together, who would lead, and what we expected the outcome to be. We set a timeline of 24­–36 months to complete everything integration-related, and I'm happy to say that we made exceptional progress in 2022 and finished the year ahead of our schedule.
Q: Looking back on the past year, what are some of the accomplishments you're most proud of?
RB: I'm very proud of how the team has handled the KDG integration; I'm very proud of the former KDG employees and how they have embraced the change of ownership, the Motion team, and our culture. And I'm most proud of ALL of our people and their dedication to our company's vision and core values. As a result, we had a fantastic year in 2022 and positioned the business for continued growth for many years to come.
Q: Are there any challenges – anticipated and unforeseen alike – that you can share with us? How did you address these?
RB: I really can't say that we had challenges that were unexpected or unplanned. I credit that to the awesome planning that started in mid-2021, when due diligence on the deal began, and continued throughout 2022. I won't get into specifics, but I will tell you that we addressed head-on the couple of issues that came up with a solid plan to resolve them quickly, and the team did a great job with that. As a result, we are better positioned today to serve our customers than we were before. We still have a lot of work to do, but I don't see any challenges or surprises ahead that would derail our integration efforts.
Q: Now that the combined companies are hitting the market at full speed, what further benefits do you anticipate for your current and prospective customers?
RB: Our customers began seeing the benefits of the combined companies in the second half of 2022, primarily coming from the additional resources that Motion brought to the KDG customers with a broader product offering and other services, such as conveyance and repairs. Additionally, access to a larger inventory positioned more favorably geographically for our customers was a big benefit. And the expertise we have today resulting from the KDG team joining Motion – and vice versa – strengthening and solidifying several key areas, such as automation, conveyance and fluid power, has been very advantageous to our customers. I expect our customers will continue to see additional benefits from a broader offering of products and solutions above and beyond what they would have received from either company operating separately. Customers won in this equation, which is exactly what we were planning for!
Q: Are there any other strategic initiatives – acquisitions or otherwise – that you see as propelling Motion forward in the years to come? What are your goals?
RB: Without getting into details or really forecasting the future, Motion will continue to make strategic acquisitions when we find businesses that check three boxes: strategic fit, cultural fit and talent fit. We always look for companies that align with us in these areas, but they must check all three boxes. Just checking one or two is not enough. When we find companies that want to be part of our winning team, the work begins to see the future possibilities. Motion will continue to grow and lead in the traditional bearings and power transmission space, but we will also continue developing our automation, fluid power, conveyance, and repairs and service solutions businesses. There is plenty of opportunity out there, so we just want our fair share … and maybe a little bit more!