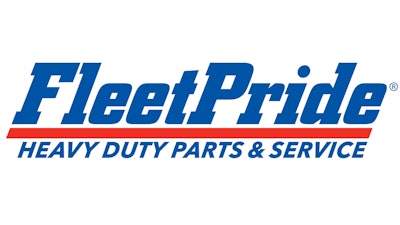 IRVING, Texas — FleetPride Inc. announced Tuesday that it has acquired the assets of Frame Service Inc., based in Fort Wayne, Indiana.
Frame Service is a full-service truck and trailer maintenance and repair shop serving the industry since 1948 with a strong reputation for quality and timely service in the Fort Wayne area.
"Today, we are excited to welcome the Frame Service team to the FleetPride family. Frame Service adds growth in the Indiana market with broad capabilities in parts and service, and a wealth of heavy duty expertise," said Mike Harris, FleetPride president of parts and service. "As we continue building e-commerce capabilities at FleetPride.com for ease and speed of doing business, expanding our network at the same time enables us to better serve local, regional, and national fleets faster to keep trucks on the road. We look forward to becoming part of the Fort Wayne community."
"As a family-run business, we have strong values, dedicated employees, and a focus on excellent customer service, which is a shared value with FleetPride," said Frame Service owner Barry Ernst. "This acquisition will take our business to the next level and will provide our customers with an enhanced experience."