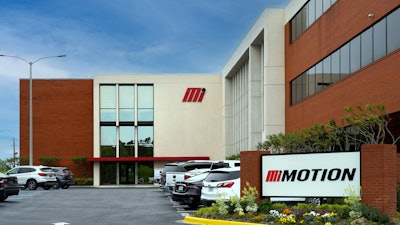 Merger and acquisition activity in the industrial distribution sector showed no signs of slowing down heading toward the midway point of 2022.
Dozens of companies reached or finalized deals to acquire smaller rivals in recent weeks amid continued efforts by suppliers to bolster their operations or expand their geographic footprints. And perhaps nothing better exemplified the ongoing trend than a deal first announced late last year.
Motion in December reached a blockbuster agreement to acquire Kaman Distribution Group and closed on the $1.3 billion deal the following month, a transaction that joined the No. 3 and No. 18 companies on Industrial Distribution's latest Big 50 list — and likely vaulted Motion into second-place, behind only longtime market leader W.W. Grainger.
Motion parent Genuine Parts Company said at the time that the deal would significantly increase both the distributor's scale and its position in the market — and its tangible impact would soon become abundantly clear.
In a quarter that saw many major suppliers tout double-digit year-over-year sales increases — likely a reflection of a much different pandemic landscape than in early 2021 — GPC reported that Motion's sales jumped by more than one-third, while its profits skyrocketed by more than half.
Although company executives highlighted the strategy of its industrial parts team and continued strength in the industrial sector overall during the quarter, the Kaman acquisition contributed nearly 18% to Motion's increase in sales. GPC officials said during the company's first quarter earnings call that the combination of the two companies is ahead of schedule: the Motion and Kaman executive teams and field operations have each been realigned under a single structure, and employees, customers and vendors have thus far responded positively to the changes.
GPC President Will Stengel told analysts that in the fluid power segment alone, the combined company added more than 20 new supplier connections through Motion's existing vendor relationships — and bolstered its operations by some 2 million SKUs.
Motion, of course, is facing many of the same challenges as the rest of the distribution and industrial sector, from supply chain hiccups to political turmoil to rising inflation, and Stengel noted that despite the "encouraging" start, Motion and KDG had, at the time, only been combined for 100 days.
But Paul Donahue, GPC's chairman and CEO, told analysts that the company remains "incredibly bullish" about the Motion business in the wake of the Kaman acquisition. CFO Carol Yancey added that mergers and acquisition would continue to be a focus for some of the company's projected $1.5 billion in cash for the full year.
"Still plenty of opportunities for our industrial business and continuing to expand," Donahue told analysts.
The same could apparently be said for the distribution sector as a whole.