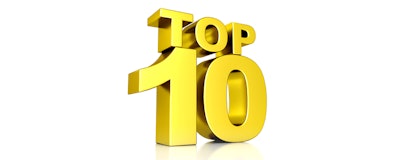 As we did last year, during this final week of 2017 we'd like to take a look back at the most-viewed articles posted on Industrial Distribution over the past calendar year.
Also, be sure to check out our Top 10 Blogs and Top 10 News items of this year
Here's our top articles posted in 2017:
Three of those articles were written by sales guru and regular ID contributor Paul Reilly of Reilly Sales Training. Way to go, Paul!
Just missing the top 10 was 'Q&A: The Evolving State Of Industrial Vending'
So, those were the top 10 articles posted in 2017, but technically, a few older articles actually were more read than some of the above. The following articles were posted prior to 2017 and would've placed in the overall top 10 articles of 2017: