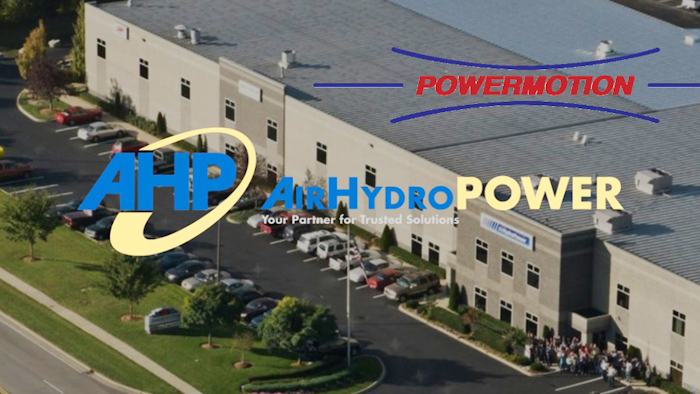 LOUISVILLE, KY — Air Hydro Power has announced its recent acquisition of Birmingham, AL-based Powermotion Inc.
This acquisition included a ParkerStore in Birmingham. With the addition of AHP's product lines, Powermotion will have a complete automation, hydraulic, pneumatic, and hose and fittings offering.
Beau Carter, president of Powermotion, commented that the acquisition is "a great step forward for providing more products and services to our customers."
AHP currently has Alabama locations in Birmingham, Decatur, Huntsville and Montgomery, but hopes to grow its customer base and retain the strong relationships of current Powermotion customers.
Dick Beaven, co-owner of AHP, states that "It is our goal to aggressively grow in this region, develop the Powermotion team, and integrate the AHP sales support team fully in this growth area of Alabama." This acquisition will bring AHP's total employment in Alabama to over 30 employees and 4 stocking locations in Alabama to support our customers' needs.
Powermotion
Started by Hugh Cottingham and Roy Costner in 1972, Powermotion brings over 45 years of experience supporting customers throughout Alabama. Cottingham and Costner used their business to fulfill the need for Parker hydraulics in Alabama and the panhandle of Florida through "quality products, on-time delivery, competitive pricing, and knowledgeable customer service" as stated in their mission statement. Powermotion grew through the years and expanded to a 9,000 square foot building after acquiring the ParkerStore location from Cross Company in 2001.