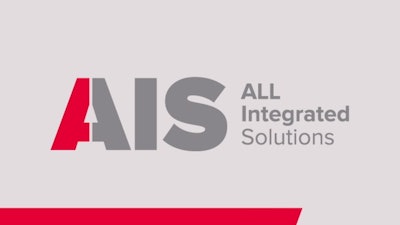 FRANKSVILLE, WI — All Integrated Solutions (AIS), a division of MSC Industrial Supply Co., has announced the expansion of its distribution center network to Atlanta, GA. This expansion provides a strategic growth platform for AIS's production hardware business in the Southeast and leverages MSC's existing customer fulfillment center in Atlanta.
The 800,000-square-foot facility will enable AIS to meet the production hardware needs of manufacturing customers in the Southeast with the same customized packaging, kitting and vendor managed inventory services delivered to manufacturers throughout the Midwest.
"As we continue to provide our customers with additional services and products, we found the need to expand in the Southeast," said Nick Ruetz, president of AIS. "MSC's existing customer fulfillment center in Atlanta provides a unique opportunity to expand our reach across existing and new manufacturer customers." The addition of the Atlanta facility represents AIS's ninth distribution center, joining locations in Franksville, WI; New Brighton, MN; Fargo, ND; Cedar Rapids, IA; Grand Rapids, MI; Traverse City, MI; Connersville, IN; and Monterrey, Mexico.
AIS, founded in 1962, is a value-added distributor of industrial production fasteners, components and assembly tools. In 2018, AIS was acquired by MSC Industrial Supply as the platform for the company's OEM fastener and components strategy. AIS is headquartered in Franksville, WI. www.allintegrated.com.