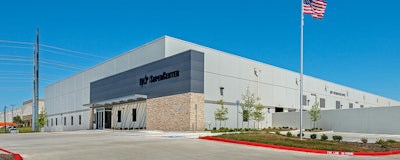 HOUSTON — DXP Enterprises announced Tuesday that Eugene ("Gene") Padgett has been appointed as DXP's new Chief Accounting Officer, effective May 21.
Padgett is a certified public accountant and has over 20 years of experience in accounting within a public company environment. He replaces Mac McConnell, who retired on March 31 this year.
Previous to DXP, Padgett spent 10 years with Spectra Energy in several positions with increasing responsibility including General Manager of U.S. and Canadian Tax, Director of U.S. Operations Accounting and General Manager Corporate Accounting. Prior to Spectra Energy, he spent seven years with Duke Energy in various roles covering Corporate Accounting, Accounting Research and Policy and working as a divisional controller. Mr. Padgett started his career at PricewaterhouseCoopers.
Kent Yee, CFO, added, "I am excited to have Gene as part of the DXP Accounting and Finance team. After conducting an extensive search, we found a great candidate and partner in Gene. I look forward to working with Gene and building a stronger strategic, technical and operational accounting and finance function to support the DXP businesses. We will continue to drive functional excellence in all areas of accounting and finance. We look forward to continuing the momentum and a positive fiscal year 2018 for the operations of our accounting and finance team."
DXP Enterprises was No. 19 on Industrial Distribution's 2017 Big 50 List.