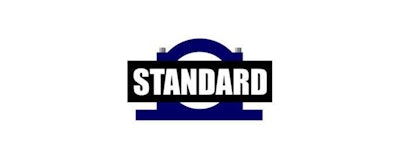 WESTFIELD, IN — Kevin Decker has joined Standard Locknut LLC as Director of Distribution Sales. He is assuming a new role at Standard Locknut responsible for driving revenue growth and brand performance throughout the North American MRO market.
Over his 20-year career, Kevin has worked with major industrial manufacturers developing national and regional Distribution Sales Networks throughout the Americas. He has held key positions within the Dover Corporation, Rexnord and Lenze and has a proven history of creating successful long-term strategic Distribution Channel partnerships.
"We're pleased to welcome Kevin into the Standard Locknut family," said David L. White, Vice President of Sales and Marketing. "His leadership and experience will build on the solid foundation we've established over the past year, and ensure sustained growth in this critical segment of our business."
Kevin was raised in Kansas, and now lives in Minnesota with his wife and family. He attended Conception Seminary College in pursuit of a degree in philosophy, and later attended Pittsburg State University to study Mechanical Engineering Technologies. Kevin served in the United States Marine Reserves, then later in active duty during Desert Storm for 4 years. Kevin and his wife are avid trail runners, and in their spare time enjoy outdoor family activities including camping and fishing.
Kevin will be based in the Minneapolis area.