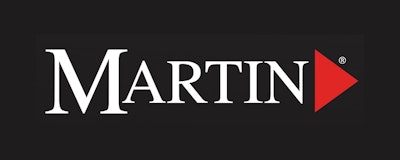 FLORENCE, AL — Martin Supply has announced that Bryan Augsburger has joined the company as Vice President of Operations.
Augsburger joins Martin Supply with over 29 years of experience in the industrial distribution marketplace. He served as Chief Operations Officer for AmeriSource Industrial Supply/EZ Source Solutions and as Executive Director for Turtle & Hughes Integrated Supply.
As Vice President of Operations, Bryan will direct the customer service and operation (logistics/warehousing) teams while also being a valued member of the executive team.
Augsburger holds Bachelor of Science Degree in Management and Marketing from Thomas More College, Crestview Hills, KY.
David Ruggles, President of Martin Supply Company said. "Bryan is a proven leader in our industry and valuable asset to our executive team," said. David Ruggles, president of Martin Supply. "I am confident Bryan will be a great fit in our organization as we develop growth plans for the future."
Martin Supply is an 84 year old, family-owned MRO products distributor and service provider headquartered in Florence, AL.