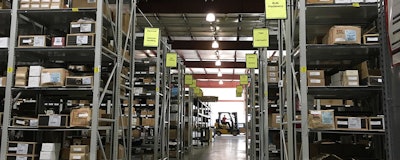 We're about to close submissions for Survey of Operations! At 5 p.m. CT today, April 30, we'll pull the results. So if you haven't taken the survey yet, you have until late this afternoon to get it done. And once you do, you'll be entered into a drawing to win one of six $50 American Express gift cards.
Along with our Big 50 List, the reoccurring feature we at ID take the most pride in is our annual Survey of Distributor Operations, which is now in its 71st year. Through surveying our readership about the industry's challenges and trends, technology and e-commerce usage, supplier relations and employment, our resulting report provides a thorough look at the state of industrial distribution and the key factors impacting those involved.
But we need your help. The more survey respondents we have, the better the report. Our respondent count has increased in each of the four years I've been here at ID, and I plan for that to continue.
A summary of the survey results will be featured in our summer print issue, which mails out in early June, and the full report will be made available to download.
To ensure the results reflect industry trends as accurately as possible, we ask for industrial distributor respondents only. Your responses will be used only for editorial purposes, to collectively indicate trends and response ratings. All of your answers will remain completely confidential.
Once again, we'll pull the data at the end of the day Monday, so get your survey done by then!
We value your input here at Industrial Distribution, and thank you in advance for your time and consideration. Special thanks as well to Infor for sponsoring this year's Survey of Distributor Operations.