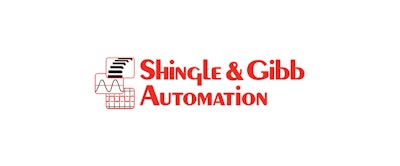 MOORESTOWN, NJ — Shingle & Gibb Automation recently announced that Siemens has expanded its authorized territory for factory automation and motion control products to include Maryland, Delaware, Eastern Pennsylvania and Southern New Jersey.
An authorized partner and distributor of Siemens for more than 20 years, Shingle & Gibb's coverage for Siemens now includes Metro New York (including Long Island), New Jersey, Pennsylvania, Maryland, Delaware as well as Florida.
Shingle and Gibb Automation has made significant investments regarding Siemens in areas of inventory and product training for both customers and the Shingle & Gibb team. In addition to the existing sales team, engineering expertise and customer service personnel, Shingle & Gibb is also engaging in targeted and focused marketing initiatives with Siemens.
Brian Lepsis, President of Shingle & Gibb said, "We are extremely pleased that Siemens has shown confidence in our ability to achieve success with the full line of Factory Automation and Motion Control lines. We have proven success as a long standing partner with Siemens and this expansion will allow us to build upon that relationship and provide exceptional service to our customers."
Moorestown, NJ-based Shingle & Gibb Automation is an independent distributor that has evolved over 80 years from roots in the mechanical power transmission industry to a leader in the high technology controls and automation world.