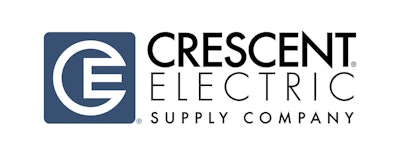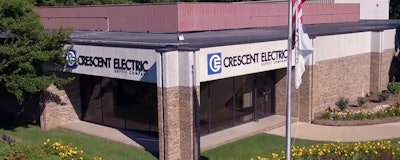 EAST DUBUQUE, IL — Crescent Electric Supply Company has announced an agreement with Mitsubishi Electric Power Products Inc. (MEPPI) to distribute the company's portfolio of uninterruptible power supplies and associated lines of battery and switchgear solutions. Mitsubishi UPS systems are highly regarded for their unsurpassed quality, reliability, and efficiency and set the benchmark for excellence. They are available in both single and multi-module configurations and a broad range of KVA capacities from 6KVA to over 2MVA. Their product offering incorporates both modular and non-modular designs and several voltages, including 120/240V, 120/208V, and 480V.
"The addition of MEPPI products to the Crescent Electric Supply Company's portfolio further reinforces our commitment to both critical power applications and energy saving solutions for our customers. MEPPI's world-class products, coupled with Crescent Electric's network of application engineers creates a win-win partnership," noted Steve Holdsworth, Vice President, Strategic Initiatives at Crescent Electric Supply.
"Crescent's extensive and effective distribution network enables us to better serve regions and market segments that our traditional sales channel may not have been reaching. As the cost of downtime is increasing and impacting more and more businesses, we look forward to delivering Mitsubishi Electric's highly reliable and robust solutions to the customers of Crescent Electric," added Tricia Breeger, General Manager MEPPI UPS Division.
Since 1964, Mitsubishi Electric has manufactured precision-engineered, high quality uninterruptible power supplies to protect its customers' mission critical equipment during times of power instability. Mitsubishi Electric leads the industry in designing and manufacturing reliable, environmentally friendly UPS systems to extend uptime, prevent data loss and protect against power surges.
Crescent Electric Supply Company is one of the eight largest electrical distribution companies in the U.S. The company serves contractors, commercial, institutional and industrial customers with a broad line of electrical, lighting, industrial, automation and datacomm products from more than 150 branches nationally. In addition to the Crescent Electric brand, customers are served by Womack Electric in Virginia and North Carolina; BA Supply in Missouri; Mesco Electrical Supply in Ohio; Interstate Electric Supply in Idaho, and Stoneway Electric in Washington, Oregon and Idaho.