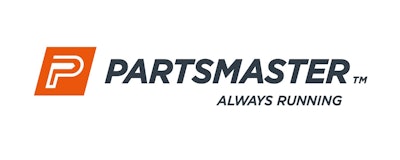 DALLAS, TX — Partsmaster has recently invested in a brand-new warehouse facility located in Greenville, TX. This expansion comes as a direct response to the increase in both customer demand and the growth of inventory moving through the facility. The consolidation process begins in July and is expected to be complete in December.
Partsmaster will be combining their two current Dallas-based warehouses into this much larger facility, incorporating both Partsmaster's core selling business and their growing military business.
According to President David Weiss, "We were outgrowing our current facilities and the goal for this new warehouse is to focus more efficiently on better serving our customers, by consolidating our inventory and creating a state-of-the-art warehouse facility."
The new facility is located in the industrial hub of Greenville, three miles west of Interstate 30 and 1.5 miles south of Hwy 380. The 123,200-square foot space will include brand new office space for warehouse staff and technical managers, there will be a designated research and develop area and conference rooms with the latest technology to facilitate employee training.
For further information or job opportunities, contact Partsmaster's marketing team at PMSTRMKTG@nch.com
Partsmaster is a maintenance, repair & operations solutions provider dedicated to keeping customers running. Partsmaster was established in 1968 as a division of NCH Corporation, a global provider of industrial and commercial maintenance products and services since 1919. NCH has over 8,000 employees, with branch offices and manufacturing plants located on five continents. NCH is relied upon by companies in over 50 countries to solve maintenance problems with the most innovative and effective products and services.