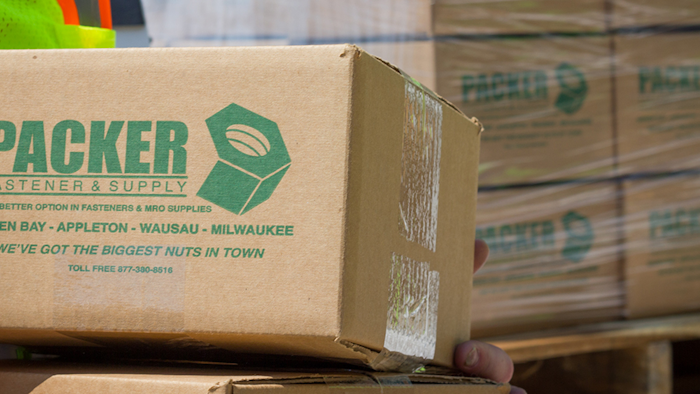 Green Bay, WI-based distributor Packer Fastener on Tuesday announced the official launch of its new online platform that features e-commerce.
Packer Fastener — which distributes threaded fastener products from six Wisconsin locations (Green Bay, Appleton, Wausau, Milwaukee, Madison, Sheboygan) — has a new online catalog available here. It's the company's first e-commerce offering, now allowing customers the convenience of ordering products from their computer or mobile device.
The e-commerce platform was developed in-house at Packer Fastener by IT staff, enabling the company to have full control over the process.
"Culture and customer experience are paramount to us. So when it came time to develop our online platform, we knew we wanted to handle the job in-house versus outsourcing," Packer Fastener president Terry Albrecht said. "In doing so, we were able to create exactly what we needed and precisely what customers have come to expect from us — a massive inventory, speed of delivery, and always with a side of fun. The launch of the new website is a big day for both our customers, and the future of Packer Fastener."
Along with e-commerce, the company's new online platform includes regular e-mail blasts that include relevant and helpful insights for subscribers.
Learn much more about Packer Fastener in Industrial Distribution's 2018 Q1 print issue, which mails out on March 8.