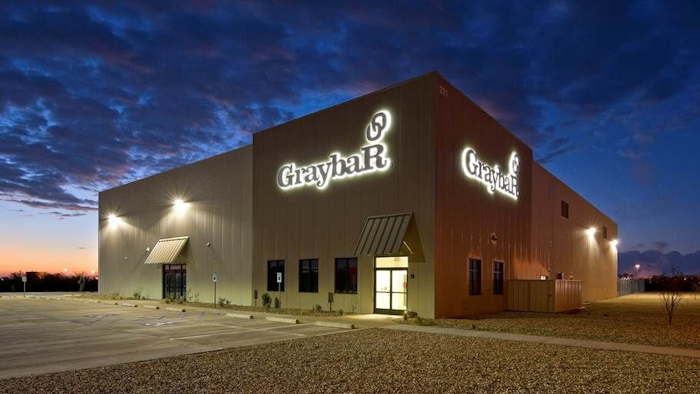 ST. LOUIS — Graybar, a distributor of electrical, communications and data networking products and provider of related supply chain management and logistics services, recently announced several leadership changes.
Jon N. Reed has announced his retirement from Graybar, effective April 1. Reed currently serves as Vice President - Treasurer, a position he has held for the past 17 years. Reed has almost 38 years of service with Graybar.
Timothy E. Carpenter has been appointed Vice President - Treasurer, effective April 1. Carpenter is currently Assistant Treasurer, a position he has held since 2005. He has nearly 30 years of service with Graybar.
Dale R. Sheff has been named Vice President - Pricing and Profitability, effective Jan. 29. Sheff has served as Graybar's Controller since 2013 and has 24 years of experience with the company.
Timothy M. Probst has been named Vice, President - Controller, effective Jan. 29. Probst has an extensive background in public accounting and a proven track record of leadership. Most recently, he worked for Scottrade Financial Services as Senior Vice President and Chief Accounting Officer.
"We thank Jon Reed for his remarkable contributions to our business during his nearly 38-year career with Graybar. He is one of our most respected leaders, and we wish him all the best in his upcoming retirement," said Graybar's Senior Vice President and Chief Financial Officer Randy Harwood. "We are also excited about the appointments of Dale Sheff, Tim Carpenter and Tim Probst. Each individual has the business acumen and leadership that are vital to success in their respective roles. I am confident they will help drive Graybar's growth and innovation for years to come."
Graybar has also announced the appointment of Robert Levine as its District Vice President in Chicago, effective January 1. Levine replaces Jon Novotny, who plans to retire in May after 38 years with the company. Novotny will serve as Vice President, Industrial Sales for the Chicago district until his retirement to help ensure a smooth transition. Graybar's Chicago district is one of 13 operating districts for the employee-owned company, serving customers in parts of Illinois, Michigan, Indiana, Iowa and Wisconsin. In total, the district includes 22 locations and more than 650 employees.
Levine has more than 20 years of experience with Graybar. He previously served as Director, Electrical Sales in the company's Tampa District, a position he has held since 2013.