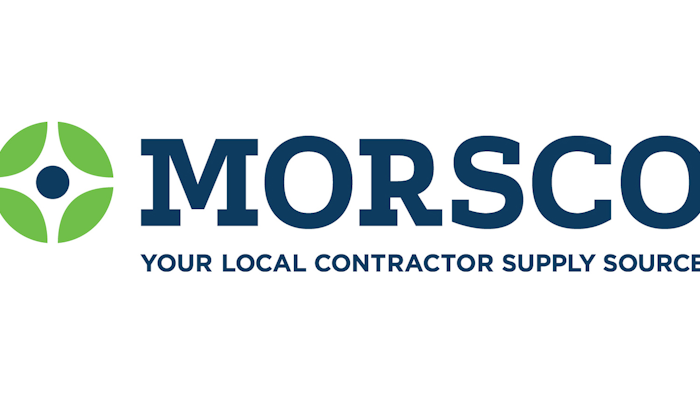 Fort Worth, TX based MORSCO — a distributor of commercial and residential plumbing, waterworks and HVAC, PVF and underground utility products, recently made two company announcements.
E-Commerce Solutions Suite
MORSCO is launching a suite of online solutions, offering customers a "robust e-commerce experience that's much more than just a website and shopping cart."
Two of the sites — ExpressPipe.com and MorrisonSupply.com — supporting MORSCO's Express Pipe and Morrison Supply brands, are already live. Sites for Farnsworth Wholesale, Wholesale Specialties, Murray Supply and DeVore & Johnson are in beta testing and are scheduled to launch this quarter, bringing six of MORSCO's eight brands to the Online Solutions platform by the end of 2017.
Each of MORSCO's Online Solutions offer a personalized experience that includes:
More than 200,000 products with technical documents, organized into customer-specific catalogs.
Real-time pricing and local availability.
Material order, release and tracking for delivery or pick-up at a local branch.
Access to invoices and proof of delivery for easy record keeping.
Integration with a customer's purchasing system and job management tools.
Much more, with 24/7 access from a desktop, tablet or mobile phone.
"We design our Online Solutions side by side with customers and associates to get their jobs done faster, whether on a job site, on the go, or in the office," said Darren Taylor, MORSCO CMO. "Nearly every customer who tries it uses it regularly to get quotes, check local inventory, quickly order for scheduled delivery and much more. We also invest in training and data so our solutions become an indispensable part of our customers' everyday lives. With Online Solutions we're making MORSCO easier to do business with and providing better, faster service, while still maintaining an unmatched level of face-to-face support for local customers."
MORSCO powers its digital customer experience with top-tier e-commerce, search, marketing automation, analytics, and data platforms to not only give customers the 24/7 access they need, but also increase MORSCO's ability to make complex online transactions, varying by a customer's particular needs or wants.
New HVAC President
MORSCO has named industry veteran Jim Mishler President of the company's HVAC division.
 
Mishler joined MORSCO October 16, bringing more than 15 years of HVAC experience to the company. He has previously held positions at Lennox, Heating & Cooling Supply (Watsco) and Goodman Manufacturing, where he served as President, Company Owned Distribution (COD) and Sr. Vice President, Goodman Global.
 
"Jim is a proven industry leader, having guided his team at Goodman to many years of double digit growth and significant market share gains," said Chip Hornsby, MORSCO CEO. "He is a great match for this position and he will further our commitment to growing MORSCO's HVAC operations to become a significant player in the U.S. market."
 
Mishler will be based in MORSCO's Support Center in Fort Worth, Texas. He is a graduate of the Kellogg Graduate School of Management at Northwestern University with a Master's Degree in marketing and finance.
 
"As MORSCO continues to expand its business, one of the most significant growth opportunities is certainly HVAC," said Mishler.  "I am eager to start collaborating with the MORSCO team to further the company's growth strategy for HVAC and create opportunities in both existing and expanded geographies."