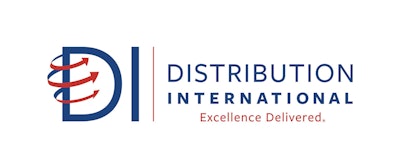 HOUSTON — Distribution International, a distributor and fabricator in the mechanical insulation market, on Monday announced the appointment of Steven Margolius as President and CEO, effective June 26.
Margolius is an experienced distribution executive with leadership experience gained at HD Supply, Arrow Electronics, and GE. As a successful leader with a proven track record of building effective teams and integrating businesses, he has delivered results that exceeded market growth in businesses ranging from $500 million to $2.8 billion in annual revenue. Steve comes to DI with a passion for building a culture which places a high priority on values and teamwork and the success of employees, customers, and vendor partners.
Throughout his tenure at HD Supply, Steve served in various roles including Senior VP at HD Supply Facilities Maintenance, President and CEO of HD Supply Power Solutions, President of HD Electrical, and COO of HD Supply Utilities. Fields of experience during his career include sales, finance, information technology, operations, and supply chain. His efforts resulted in increased sales growth and EBITDA as well as the success of many transformative initiatives streamlining essential support functions and operational practices.
Margolius said, "I am honored to join DI as its President and CEO. I look forward to working with DI's motivated team to provide exceptional customer value and service, while driving operational excellence to position DI for continued growth."
"After a rigorous search, the Board concluded that Steve is an outstanding candidate for the role based on his leadership, distribution experience, and ability to build businesses. We are thrilled to welcome him to the DI team," said Distribution International's Chairman of the Board, Mike Farrell.
Founded in 1986, DI is a value added distributor of insulation, related specialty fabricated products, HVAC, and safety supplies in North America. The Houston-based company has 85 branch locations and provides its customers with mission-critical products and services across the commercial building, chemicals, energy, power, railcar and marine end markets. Most of DI's sales are derived from ongoing maintenance and repair spending in industrial installations and commercial buildings. The company has grown significantly over the past five years, having completed 20 acquisitions and has the broadest reach of any distributor of mechanical insulation products in the U.S. and Canada.