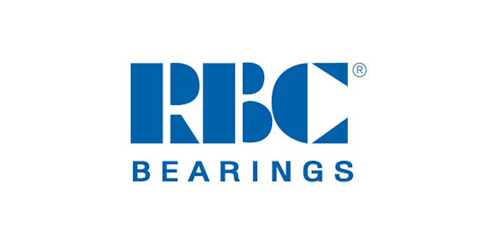 OXFORD, CT — RBC Bearings Inc., a international manufacturer of highly-engineered precision bearings and components for the industrial, defense and aerospace industries, announced Wedenesday, through the Board of Directors, internal promotions in line with a longer-term succession plan for the company's senior leadership team. The plan addresses the roles of Daniel Bergeron, Director, Vice President, and Chief Financial Officer and Ernie Hawkins, Corporate Controller of the Sargent Aerospace & Defense Division.
Bergeron has been promoted to Chief Operating Officer and will remain Director, Vice President and CFO. He will no longer perform the duties of the Assistant Secretary. As COO, Bergeron will increase his management responsibilities of more operational divisions, will continue his responsibilities as CFO, assisted by Ernie Hawkins.
Hawkins has been promoted to Vice President of Finance, Chief Accounting Officer. Hawkins will now be responsible for overseeing Corporate Accounting and SEC Reporting, and the Company's Information Technology Group. He will also support Bergeron on Mergers and Acquisitions, Investor Relations, and Treasury.
These promotions will allow Hartnett to maintain his focus on executing the Company's strategy, while remaining Chairman of the Board and CEO.
Hartnett commented, "On behalf of the Board, I'd like to congratulate Dan and Ernie on their new responsibilities. The plan our board has set in motion today further strengthens our current leadership team, while also setting the stage for our future success. We are confident that Dan and Ernie will continue to support the strategic direction of our Company."
Daniel Bergeron is Director, Vice President and Chief Financial Officer. He joined the company in May 2003 as Vice President, Finance and has been a Director since June 2013. In August 2003, he was appointed Vice President and CFO. Mr. Bergeron holds a B.S. in Finance from Northeastern University and a M.B.A. from the University of New Haven.
Ernie Hawkins is Corporate Controller of the company's Sargent Aerospace & Defense Division. He joined RBC Bearings in 2015 as part of the Sargent Aerospace & Defense acquisition. He was with Sargent's previous parent company, Dover Corporation, since 2002. Hawkins graduated from Ball State University and is a Certified Public Accountant.