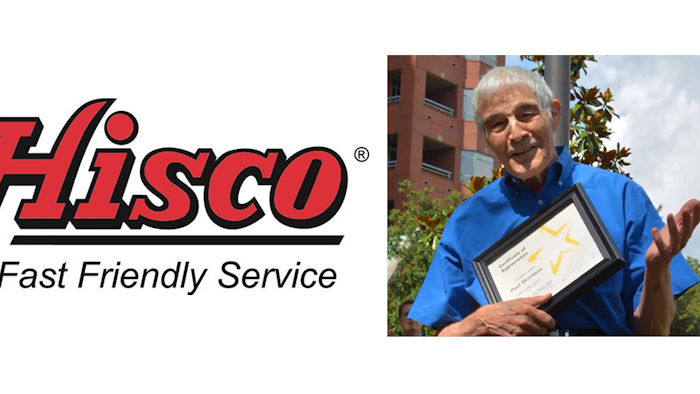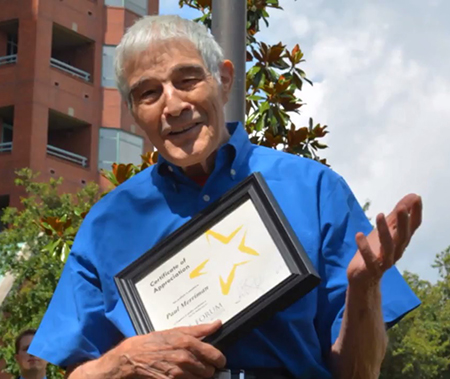 Paul Merriman, 30-year president of industrial distributor Hisco, and widely credited with saving the company from near-extinction in the 1970s, passed away on Saturday, June 3 at the age of 90.
In 1970, Merriman was working for General Electic in Philadelphia, when his boss offered him to purchase a Houston-based company for $10,000. That company, Houston Industrial Supply Company, was failing and riddled with debt. Merriman countered with an offer of $1, and came away as its new owner.
Merriman refounded the company in 1971, shortening its name to Hisco. He pulled it out of debt and served as its president until 2000. He gradually gave full ownership of the company to his employees, with Hisco becoming one of the nation's first employee stock ownership plan (ESOP) companies in the 1970s.
Paul M. Merriman was born in Pittsburgh, PA on April 11, 1927. He joined the U.S. Marine Corps at the age of 17 and served in WWII as an infantry rifleman with the Twenty-Eighth Marine Regiment who raised the flag on Mount Suribachi on Iwo Jima on Feb. 23, 1945. Paul was wounded in combat there and received the Purple Heart.
After the war, Merriman returned home to Pennsylvania and married his wife Patricia, who was his spouse for 58 years until her passing in 2009. The two raised seven children. Merriman was an avid runner and walker, covering more than 50,000 miles and 13 marathons over five decades. 
Merriman passed away Saturday an an assisted living home in Houston. He will be buried alongside Patricia Houston National Cemetery later this week.
View Paul Merriman's full obituary here
View the Houston Chronicle's rememberance story of Paul Merriman here, posted Saturday