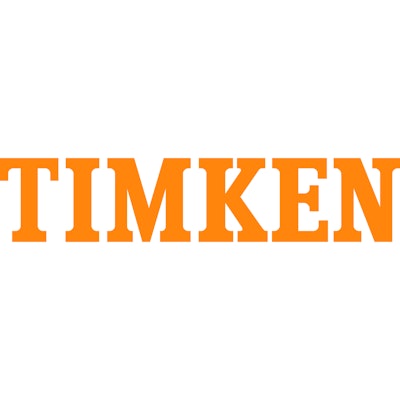 NORTH CANTON, Ohio: February 24, 2015 — Roller bearings manufacturer Timken has named Andreas Roellgen and Brian Ruel to the positions of vice president of sales. Ruel leads the company's selling team across the Americas, and Roellgen will oversee the Timken sales organization for the rest of the world.
In addition, Michael Connors will lead the company's marketing organization as newly appointed vice president of global marketing.
"These appointments are part of the new organization we've put in place to increase speed to market and streamline decision making," said Christopher Coughlin, group president and executive vice president for Timken, in making the announcement. "We expect to leverage the collective experience now captured with these bearing leadership appointments to improve both our focus and accountability with regards to driving profitable growth."
Connors joined the company in 1983 as a manufacturing engineer and later assumed a series of management positions in manufacturing, product management, marketing and business development, including director of large-bore bearing manufacturing and vice president of manufacturing. In 2004, Connors was named vice president of industrial equipment and then president of Process Industries, focused on serving customers in heavy industry, power transmission and wind energy markets. Most recently, Connors was vice president of distribution.
Roellgen joined the company in 1997 as a business development manager in the company's European headquarters in Colmar, France. In 2000, he transferred to the new business development team in Canton, Ohio. He returned to Europe in 2003 and held various positions including general manager of warehousing, logistics, replenishment and customer service, and was named director of supply chain Europe in 2007. In 2010, Roellgen was named managing director of Europe and, most recently, served as vice president of Process Industries and managing director of Europe.
Ruel joined the company in 1984 as a sales engineer, later assuming a series of automotive business leadership roles, including director of sales, director of new business development for the Asia Pacific region and director of quality and customer satisfaction. In 2010, Ruel was promoted to vice president of light vehicle systems and also served as vice president of rail. Most recently, he served as vice president of the company's Mobile Industries business.