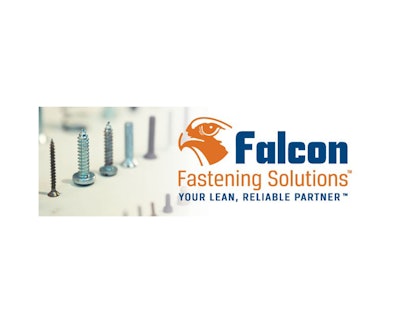 CHARLOTEE, NC — Falcon Fastening Solutions, Inc., a cost-reduction specialist for original equipment manufacturers (OEMs) using fasteners and production components in high-volume, is has announced the appointment of Charles Debbout as the Director of Sales.
"We are excited about Charles leading our business development efforts," explains Giovanni Cespedes, Vice President of Falcon Fastening Solutions. "He has a clear understanding of supply chain management and can speak to the challenges that original equipment manufacturers (OEMs) face in their day-to-day operations, specifically in inventory management."
As Director of Sales, Charles will actively search for and align Falcon's vendor managed inventory (VMI) cost-savings programs and services with OEMs operating in the Southeast region.
"I am very excited about bringing Falcon's programs and solutions to our US manufacturers. I am confident that Falcon will positively impact OEMs on an operational, financial and administrative level. I have seen firsthand how closely they work with their customers and partners to ensure the highest level of quality and service."
Prior to Falcon Fastening Solutions, Mr. Debbout was responsible for Sales and Marketing at Polivka International Company, Inc. Prior to that, he worked in business development for Schneider National and FedEx Ground.