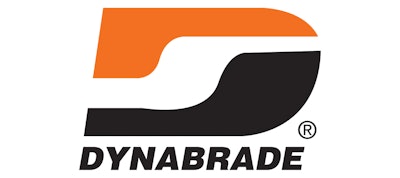 Industrial abrasive power tools maker Dynabrade has announced that company president Ned T. Librock will retire as company president effective Feb. 29, to be succeeded by current vice president of sales and marketing Hardy Hamann.
Librock was appointed president in 2011 after joining Clarence, NY-based Dynabrade in 2006 as director of marketing. He previously was VP of sales and marketing for Columbus McKinnon.
"I've had an extremely rewarding career of 35 years in the industry, and feel fortunate and humble to retire from such a fine organization as Dynabrade," Librock said in a statement. "The company has a vision for the future, dedicated long-term global employees, a strong senior management team and most importantly, loyal customers who like doing business with Dynabrade!"
The company said Librock will remain with Dynabrade in the new role of president emeritus and advisor to the board of directors.
Taking over as president at the end of the month, Hamann joined Dynabrade in 2015 as vice president of sales and marketing. Hamann has held executive positions with Walter Mayer (now JPW), Hermes Abrasives, and The L.S. Starrett Co.
"I'm honored to assume the role of company president. I've known for many years that Dynabrade is a recognized leader in the abrasive power tool industry," Hamann said. "Within days of joining the company, the reasons were obvious. Our people are easy to do business with and committed to delighting the customer. We have a sales team of application experts who are end-user focused. Our engineering and manufacturing people are experienced craftsmen. Everyone works as a team with the shared goal of demonstrating The Dynabrade Difference."