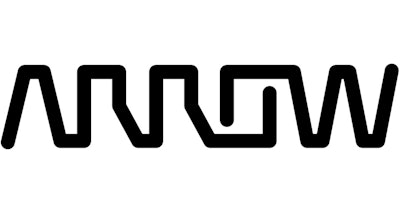 CENTENNIAL, CO — Arrow Electronics, Inc.  announced Tuesday that Andrew S. Bryant is retiring from his position as chief operating officer of the company's global components and global enterprise computing solutions businesses, effective April 30.
Bryant joined Arrow in 2008 as president of the company's global enterprise computing solutions business and was promoted to his current position in 2014.
"Andy has been an instrumental part of driving the growth and success of Arrow, and further advancing our sales and marketing teams," said Michael J. Long, chairman, president and chief executive officer of Arrow. "He has been a valuable member of our leadership team, and we wish him all the best in his well-deserved retirement."
Following Mr. Bryant's retirement, Andy King, president of Arrow's global components business, and Sean Kerins, president of Arrow's global enterprise computing solutions business, will report to Mr. Long. "Succession planning is an important aspect of Arrow's success," said Mr. Long. "We are grateful for the mentorship and guidance Andy has provided to Andy and Sean."
Arrow Electronics is a global provider of products, services and solutions to industrial and commercial users of electronic components and enterprise computing solutions. Arrow serves as a supply channel partner for more than 100,000 original equipment manufacturers, contract manufacturers and commercial customers through a global network of more than 460 locations in 56 countries.