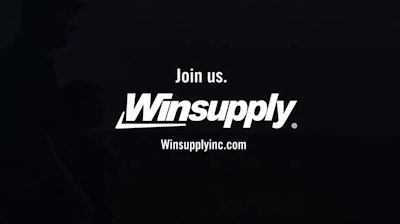 Dayton, Ohio-based Winsupply – No. 15 on Industrial Distribution's 2015 Big 50 List – announced Thursday that Roland Gordon has been named company president. He will keep his title of chief financial officer until the Winsupply Board of Directors has named a successor, while CEO Jack Johnston hands over daily management of operations to Gordon. Johnston became CEO last Sept. 1.
"I decided I would like to spend more of my time on the strategic direction of the company and ways in which we can strengthen the organization," Johnston said. "Roland has a strong financial background and brings a broad array of experiences and success in leadership. He's part of a great team of leaders within the Winsupply organization, each of whom brings their respective area of expertise to help lead us forward. I'll also continue to work with the chairman, Rick Schwartz."
"I'm very excited for this opportunity to lead our daily operations," said Gordon. "Jack has been president for the past five years and really set the example for the kind of leadership that inspires others to work as a team and to support each other. Winsupply has great employees and we're on a path for future growth and success. I'm very proud to play a key role."
Gordon has been with Winsupply since 1999, when he joined as a manager with Reno, NV-based Dapsco (now Winsupply Group Services). Gordon then took a position as the risk manager with Dapsco Inc. in Dayton, Ohio. Following Winsupply's acquisition of Noland Company in 2005, Gordon was appointed its CFO and liaison to the subsidiary. He was appointed CFO for Winsupply in August 2011.