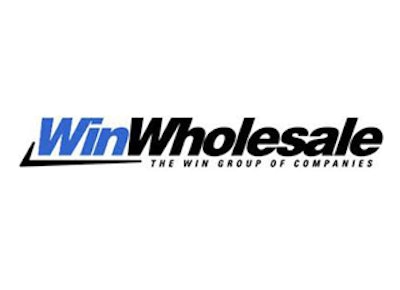 Dayton, Ohio-based WinWholesale – No. 16 on Industrial Distribution's 2014 Big 50 List – announced Monday that Jack Johnston has been named the company's chief executive officer as Rick Schwartz is stepping down from the role after 17 years. Johnston retains his title as WinWholesale president, while Schwartz will remain chairman of the WinWholesale Board of Directors. The transition is effective Sept. 1.
"I've been with WinWholesale for 43 years and served as its CEO for the past 17 years," Schwartz said. "After much planning and consultation with my wife, Jane, and the succession planning committee of our board of directors, I decided it's time to pass the leadership baton to Jack, who I know to be an exceptional leader and will continue to take WinWholesale forward on its growth trajectory. He strongly believes in and will continue to execute our company's entrepreneurial philosophy we call 'The Spirit of Opportunity.'"
Free Whitepaper: Turn Buyer Expectations into your Competitive Advantage
Schwartz says he will remain active on the board, be a strategic advisor, assist with ongoing training, and serve as an ambassador for the company. Schwarz is also president-elect of the National Association of Wholesaler-Distributors and will be president next year.
"The primary reason is to allow the younger generation, which is really strong in this company, to take on more responsibility and decision making," Schwartz told the Dayton Business Journal. "I could work another 10 years, but it's not fair to the next generation. We've got great people and they need to start stepping up, and they are."
WinWholesale noted company sales tripled during Schwartz' tenure as CEO to $2.5 billion in 2014, and earnings quintupled.
Johnston becomes just the third chief executive officer in the history of WinWholesale, which was founded in 1956 under the name Primus.
"This is the culmination of a lot of work by our succession planning committee," Johnston said. "I'm both excited and humbled to step into this important role. Rick and his predecessor Dick set great examples as leaders, and I'm committed to carrying forward our company philosophy, principles for success and strategic objectives."
Johnston joined WinWholesale in 1977 as an accountant with Dapsco Inc. (now WinWholesale Group Services), the organization providing complete shared business services for WinWholesale local companies. He became Dapsco Inc. treasurer in 1980, and in 1998 was named president. In 2005, a restructuring formed the current WinWholesale Inc. Following the restructuring, Johnston became chief financial officer. He was appointed president in July 2011.