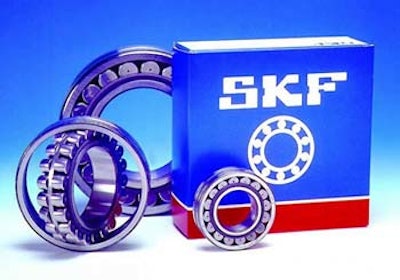 Swedish bearings maker SKF reported its 2015 first quarter financials on Friday, which included a 16.3 percent year-over-year quarterly sales increase.
Q1 total revenue was $2.3 billion, while profit decreased 8.6 percent $138.8 million. Organic sales increased 1.4 percent.
"Demand was in line with our expectations, with reported sales growth in local currencies of 1.4 percent," said Alrik Danielson, SKF President and CEO in a release. "All three business areas showed an increase in sales in local currencies. Geographically, Asia continued to show a good growth followed by Europe and Latin America which were relatively unchanged while in North America the business slowed somewhat due to lower activity in some of our key industries."
SKF also announced that Christian Johansson has been named the company's new chief financial officer. Johansson has been the CFO at Gunnebo AB since April 2013 and also serves as its chief information officer. He will succeed Henrik Lange, who the company in January announced would depart.