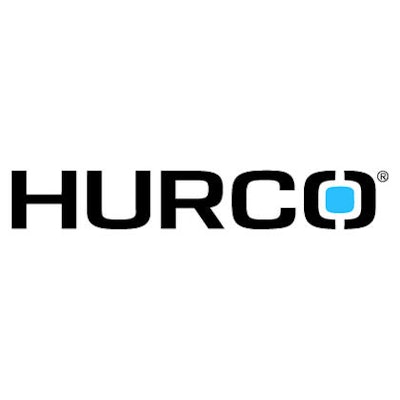 Indianapolis-based Hurco has announced three promotions, and recently held its annual awards banquet, where it recognized distributors and sales representatives with honors.
​Hurco has promoted Joe Bruan to Vice President of Marketing and Product Management, and promoted Scott Camloh to National Sales Manager. Hurco also announced it has hired Cory Miller as General Manager of Hurco North America.
Braun has worked at Hurco since April 2009, but has been selling Hurco CNC machines since 1990 as the co-owner of Braun Machinery in Michigan. Prior to his current position as vice president, he was the Manager of Distributor Development for Hurco North America from 2010 to 2013 and was promoted to General Manager of Hurco North America in 2013. Miller returns to the company after accumulating 10 years of leadership experience, at various machine tool builders and accessory companies, most recently as General Manager of Bucci Industries. Camloh has been with the company since 2006 and served as the Regional Sales Manager for the Eastern United States.
Hurco recently held its annual awards banquet in Indianapolis to acknowledge the team of accomplished distributors and agents throughout the USA, Canada, Mexico, and South America who represent Hurco. The national meeting of Hurco distributor partners was held at the Colts Sports Complex this year to kick off the new partnership Hurco has established with the Indianapolis Colts.
The top five sales representatives were recognized for their individual achievements at the awards banquet. Jim Braun, of Braun Machinery, won the Top Sales Representative Award. The other winners were Jon Doell (#2) of Gage Machine Tool, Tim Navalta (#3) of Braun Machinery, Tom Drazkowski (#4) of Stone Machinery, and Bryan Recktenwald (#5) of ACI Machine Tools.
The Top 5 Distributors in order were Braun Machinery (Michigan), Reynolds Machinery (Ohio), Brooks Associates (Massachusetts), ACI Machine Tools (Kentucky), and Stone Machinery (Minnesota).
CJ Smith Machinery Company (Missouri) won the Top Distributor Market Share Award and Top Distributor Growth went to Dynamic International (Wisconsin).
Hurco also welcomed new distributors Crotts & Saunders (representing Hurco in North Carolina, South Carolina, Virginia, and southeastern West Virginia), COSA Intermaquinas (representing Hurco in Brazil, South America), MDI Machine Tools (representing Hurco in southeastern Texas), and Motch & Eichele Company (representing Hurco in western Pennsylvania).