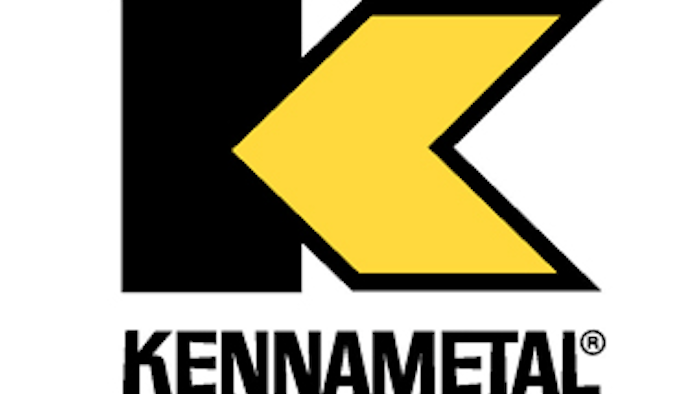 LATROBE, Pa. — Kennametal Inc. recently announced that it plans to relocate its world headquarters to an urban location as it repositions the company for growth in global markets, recruits new talent and strengthens innovative partnerships with leading universities.
The company has expanded its presence in Pittsburgh, Pa., and will move its corporate leadership team to the U.S. Steel Tower in downtown Pittsburgh while maintaining a substantial presence at its current headquarters in Latrobe, Pa.
"An urban location puts Kennametal in closer proximity to major universities, public transportation and the airport, while presenting us with new opportunities to innovate, grow and recruit new talent," said Kennametal Chairman of the Board Bill Newlin. "The company believes that with cooperation of Pittsburgh city, county and state officials an agreement for a new building in Pittsburgh is realistic."
On Monday, Kennametal announced two changes to its executive management team.
Effective Oct. 1, Peter Dragich will become Kennametal vice president and executive vice president of the Infrastructure business segment, with global responsibility for growth of the company's engineered products and surface technologies serving customers in earthworks, energy and process industries.
Dragich joined Kennametal in October 2012 as vice president integrated supply chain and logistics. Prior to Kennametal, Dragich was vice president, global field operations, climate, controls, and security for United Technologies Corporation.
Effective Sept. 30, Greg Temple will become vice president and chief supply chain officer leading the company's global manufacturing operations, distribution centers and reconditioning facilities, as well as supply chain management, supplier sourcing, advanced manufacturing engineering and environment, health and safety.
Temple joins Kennametal from Sensata Technologies where he served as senior vice president of global operations. He previously held global operations leadership positions with Ecolab Corporation, Avery Dennison Corporation and The Clorox Company, and has served as an operating partner for the private equity firm Apollo Global Management. Temple brings more than 30 years of experience in operations and supply chain management. 
Both Dragich and Temple will report to Kennametal President and CEO Don Nolan.