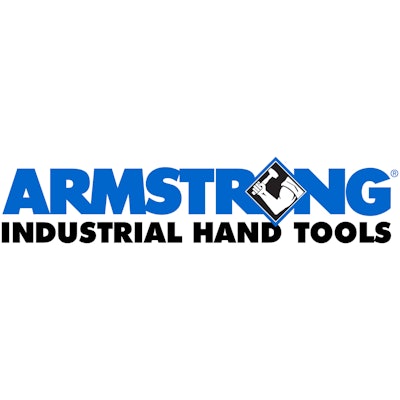 SPARKS, MD — Armstrong Industrial Hand Tools recently announced a realignment that will bring several other well-known industrial brands under the Armstrong Industrial Hand Tools banner. Campbell chain, JOBOX tool storage, GearWrench and Crescent hand tools, and others will now be positioned in the industrial market as part of the Armstrong Industrial Hand Tools offering.
Armstrong Industrial Hand Tools has long been known for its extensive line of over 4,000 Made in the USA hand tools. Armstrong's industrial portfolio will now represent over 15,000 products and 10 brands.
"Armstrong Industrial Hand Tools has always been a leading brand in the industrial market," said Michael Connor, director of industrial marketing for Armstrong. "This new unified branding structure will benefit not only Armstrong, but our extended portfolio, which includes brands that are already market leaders in their own right. The effect will be positive in every way, with a simplified identity message communicated across all sales and marketing activities. Examples of the new identity messaging include wrapping our end user specialist vans in an Armstrong theme, aligning our industrial catalog under the Armstrong banner, and communicating to our industrial customers as Armstrong Industrial Hand Tools."
The realignment announcement ties in to the 125th anniversary of Armstrong, which occurs this year. Armstrong Industrial Hand Tools has focused on delivering a broad range of strong, durable tool solutions to demanding industrial, commercial, government, and military operations for over 125 years. To find out more about the history of this famous American hand tool brand, go to www.armstrongtools.com and click on "HERITAGE."
Armstrong Industrial Hand Tools is part of Apex Tool Group.