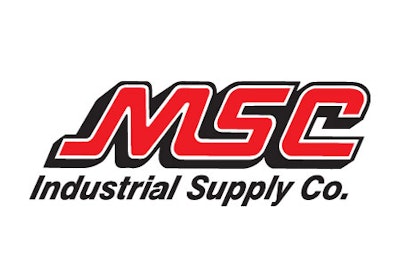 MELVILLE, N.Y. and DAVIDSON, N.C. — The Board of Directors of MSC Industrial Supply Co. – No. 14 on Industrial Distribution's 2015 Big 50 List – on Thursday appointed Michael Kaufmann and Steven Paladino to serve as directors, effective immediately.
Kaufmann is chief financial officer of Cardinal Health, Inc., one of the largest health care services companies in the world. He has responsibility for all of the financial activities of Cardinal Health and oversees global sourcing for Cardinal Health's pharmaceutical and medical segments. During his nearly 25-year tenure with the company, Kaufmann has held a number of senior operational, sales and finance roles touching all areas of Cardinal Health.
Paladino is executive vice president and chief financial officer of Henry Schein, Inc., the world's largest provider of health care products and services to office-based dental, animal health and medical practitioners. His responsibilities include oversight of the company's business units and the corporate finance function. Now in his 28th year with the company, Paladino is a member of Henry Schein's board of directors and executive management committee.
"Mike and Steve bring significant business and financial leadership experience to our Board of Directors, and perhaps, most importantly, first-hand distribution-related experience gaining share in consolidating markets. As we look to build on our leadership position, we will benefit greatly from their unique perspectives," said Erik Gershwind, president and chief executive officer of MSC Industrial Supply Co.
Kaufmann and Paladino were appointed to two newly created independent director positions on MSC's Board of Directors, increasing director membership to ten. They will be eligible for election to one-year terms at the company's annual meeting of shareholders in January 2016.
"We are very pleased that Mike Kaufmann and Steve Paladino have joined our Board of Directors. We look forward to their insights and contributions as we continue to build on MSC's 75 years of success," said MSC Chairman Mitchell Jacobson.