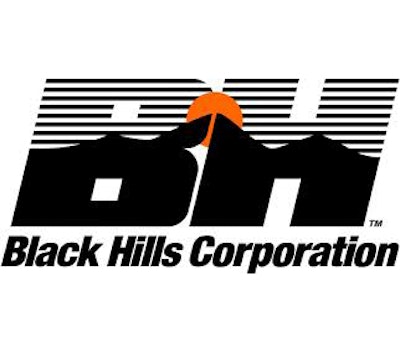 RAPID CITY, S.D. — Black Hills Corp. (NYSE: BKH) announced Thursday that Anthony Cleberg, executive vice president and chief financial officer, will retire at the end of March 2015. Richard Kinzley, the company's vice president and controller, will be appointed senior vice president and chief financial officer effective Jan. 1, 2015, reporting to David Emery, Black Hills Corp.'s chairman, president and chief executive officer. Cleberg will provide transition support until his retirement to ensure a smooth succession.
Cleberg joined Black Hills Corp. in July 2008 following the company's acquisition of five new utility businesses. Over the last six years, his financial leadership provided the foundation for the company's strong earnings growth and improved credit ratings.
"Tony's leadership has been instrumental to Black Hills Corp.'s success as we dramatically expanded our utility holdings and re-focused our portfolio of businesses," Emery said. "He effectively managed the financing and investing of over $2.5 billion in capital to grow our businesses and worked tirelessly to improve our credit metrics, resulting in multiple credit rating agency upgrades, significantly reducing our cost of capital. Tony's leadership extended well beyond his CFO role and provided key contributions in many other areas. Most importantly, Tony developed a strong financial team that will provide the company with a seamless CFO succession."
Kinzley is a 15-year veteran of the company who has served in roles of increasing responsibility in the finance, accounting, and corporate strategy and development areas. Prior to assuming his current role in February 2013, Kinzley was vice president of strategic planning and corporate development.
"Rich's contributions helped to create substantial shareholder value," Emery said. "His record of accomplishments includes leadership of the acquisition and integration of five utilities in 2008, which more than doubled the size of Black Hills Corp., the successful divestiture of our energy marketing subsidiary in early 2012, and the sale of oil and gas assets in the North Dakota Williston Basin in mid-2012. Rich is constantly looking for opportunities to drive our growth and improve our financial performance. He is a highly respected member of the company's leadership team, and I am excited about the impact he will have as our new CFO."
Kinzley brings 26 years of finance and accounting experience to his new role, including nine years in public accounting. He holds a bachelor's degree from the University of South Dakota and is a certified public accountant. A search to replace Kinzley as vice president and controller is underway, and he will maintain these current responsibilities until a successor is named.
Also today, Black Hills Corp. announced the appointment of Brian Iverson as senior vice president, regulatory and government affairs and assistant general counsel effective Nov. 1, reporting to Emery.
"Brian's unique background and impressive track record in the finance, regulatory and legal functions of the company make him an excellent addition to the company's senior management team in this new and critically important role," Emery said.
Iverson has served as the company's vice president and treasurer for the past three years and previously served as vice president, electric regulatory services and corporate counsel, having joined the company in 2004.
"Brian is well equipped to lead our regulatory initiatives and governmental relationships at the local and national level," Emery said. "He is a proven leader within the utility industry and will provide the strategic direction necessary to achieve our long-term objectives across our seven regulatory jurisdictions."
Iverson will retain his responsibilities as treasurer until a successor is named. Prior to joining Black Hills Corp., Iverson spent nearly 20 years as an auditor with Citigroup and as an attorney in private practice specializing in taxation, finance and banking. Iverson holds a bachelor's degree in accounting, an MBA and a juris doctorate from the University of South Dakota. He is a certified public accountant and member of the South Dakota Bar Association.
Black Hills Corp. is an energy company based in Rapid City, S.D., serving 777,000 natural gas and electric utility customers in Colorado, Iowa, Kansas, Montana, Nebraska, South Dakota, and Wyoming. The company generates wholesale electricity and produces natural gas, oil and coal. More information is available at www.blackhillscorp.com.