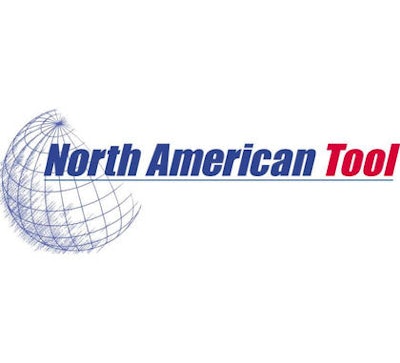 SOUTH BELOIT, IL — North American Tool Corporation has announced Bernie Bowersock, Senior Vice President of Sales and Marketing, as recipient of the Industrial Supply Association (ISA) American Eagle Award for his years of service and significant industry contributions. 
Known as one of the industry's most prestigious awards, the ISA American Eagle was presented to Bowersock on behalf of North American Tool Corporation and IBC at the 2014 IBC National Meeting in Rosemont, IL on Oct. 19. 
"Through his strong focus on relationships, Bernie has earned his reputation as an industry expert and go-to source for technical knowledge—a genuinely good guy who'll be there for you anytime, anywhere.," said Curt Lansbery,  President and CEO of North American Tool. "Bernie's success is a true testament to the benefit of hard work, nurturing relationships, and embracing change."
For the last twenty-one years, Bernie has been instrumental in growing North American Tool and its family of companies to become leading suppliers of specialized cutting tools, across the globe.  Under his leadership, the company has recently launched two successful mobile apps, and in the last year, completed a comprehensive re-branding initiative.
North American Tool is a manufacturer of premium cutting tools — special taps, dies, and gages — for the industrial marketplace.