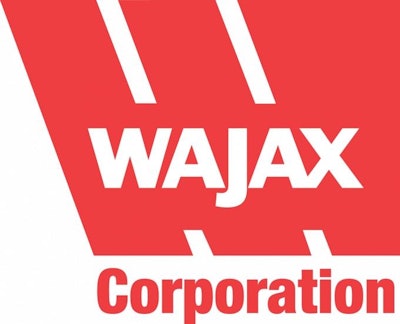 TORONTO — Wajax Corporation announced Wednesday the appointment of Thomas Alford to its Board of Directors, effective Dec. 16.
Mr. Alford is an independent businessman and former senior executive with over 34 years of experience in the western Canadian oil and gas industry. He founded and served as the President of Trimat Well Servicing Inc. and also served as the President and Chief Executive Officer of Bonus Resource Services Corp. Most recently, he was the President and Chief Executive Officer of IROC Energy Services Corporation (IROC), an Alberta oilfield services company that, through IROC Energy Services Partnership, provided a diverse range of innovative products, services and equipment to the western Canadian oil and gas industry. IROC was acquired by Western Energy Services Corp. (WESC) in 2013. Mr. Alford currently serves on the boards of WESC, High Arctic Energy Services Inc. and Strike Energy Services Inc. He holds a Bachelor of Commerce degree from the University of Alberta. 
"I am very pleased to welcome Mr. Alford as a director," said Paul Gagné, Chairman of Wajax's Board of Directors. "His extensive first-hand experience in the Alberta oilfield industry will contribute significantly to helping Wajax achieve its strategic objectives."
In addition to his appointment as a director, Mr. Alford was also appointed a member of the Human Resources and Compensation Committee and the Governance Committee of the Board of Directors. 
Wajax also announced Wednesday that Richard Plain, Senior Vice President, Power Systems, has elected to leave the corporation to pursue other opportunities and that Michael Gross has been appointed to succeed Mr. Plain effective Jan. 5, 2015.
Mr. Gross is a senior executive with 30 years of experience in industrial sales, manufacturing and service. He began his business career in 1984 with Siemens AG Germany, and then went on to hold increasingly senior positions within the Siemens group of companies in Germany and Canada, including Vice President, Global Sales (Traffic Systems) and Senior Vice President, Finance Industry (Automation and Drives). Most recently, Mr. Gross served as the Senior Vice President, Industry Sector for Siemens Canada, where he implemented Siemens' Canada-wide sales structure, oversaw the acquisition and integration of several key businesses, and established business teams for the mining and marine markets. Through his work at Siemens, Mr. Gross is also experienced in western Canada's oil and gas and oil sands markets. He holds an Economics degree from the Berufsakademie in Stuttgart, Germany. 

"All of us at Wajax sincerely thank Richard for his hard work and many meaningful contributions to the corporation. We wish him the best as he pursues other opportunities," said Mark Foote, President and Chief Executive Officer of Wajax. "We are very pleased that Michael has accepted the role of leading our Power Systems business. Throughout his career, Michael has demonstrated a results-oriented focus and we look forward to working with him to continue building the business to its full potential."
Wajax is a Canadian distributor engaged in the sale, rental and after-sale parts and service support of equipment, power systems and industrial components, through a network of 121 branches across Canada. The Corporation is a multi-line distributor and represents a number of worldwide manufacturers across its core businesses. Its customer base is diversified, spanning natural resources, construction, transportation, manufacturing, industrial processing and utilities.
Wajax is No. 30 on Industrial Distribution's 2014 Big 50 List.