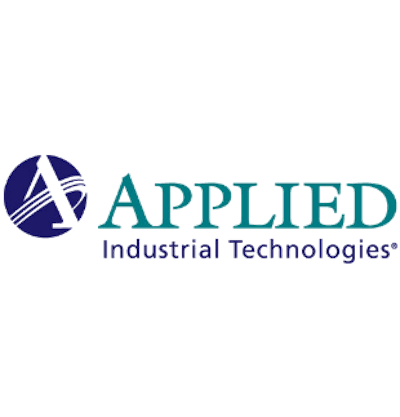 CLEVELAND, OH — Applied Industrial Technologies (NYSE: AIT) has committed $30,000 to The University of Akron's College of Business Administration to support the use of SAP software in the classroom and the school's initiative to participate in the SAP University Alliances program. Membership in the alliance provides faculty access to SAP software and curriculum material for the classroom, as well as faculty training workshops and academic events to enable best practice integration of SAP in business studies.
Applied is No. 14 on Industrial Distribution's 2014 Big 50 List.
"Applied Industrial Technologies believes the development of information technology skills in northeastern Ohio is vital to our region's economic future," said Lonny Lawrence, Vice President-Information Technology at Applied. "A large number of major companies across the region run SAP, including Applied. Creating a pool of graduates with competencies in SAP will benefit the business community immensely and create good jobs for local graduates that might otherwise be filled from outside the area. We're proud to partner with The University of Akron as it educates undergraduate and graduate students, many of whom will help northeastern Ohio companies grow."
"The University of Akron thanks Applied Industrial Technologies for its generous gift," said Dr. Ravi Krovi, Dean of the College of Business Administration at The University of Akron. "As a result of incorporating SAP into the classroom, the University expects to see significant career and professional development benefits for students in various disciplines in the College of Business Administration, with corresponding benefits for their future employers."
The gift will be provided in increments over three years for a multiphase deployment. The first installment has been presented, impacting several undergraduate and graduate accounting classes. Subsequent phases will incorporate SAP into supply chain management, MIS and other business specialties.
With more than 560 facilities and 5,800 employee associates, Applied Industrial Technologies is an industrial distributor that offers more than five million parts to serve the needs of MRO and OEM customers in virtually every industry. In addition, Applied provides engineering, design and systems integration for industrial and fluid power applications, as well as customized mechanical, fabricated rubber and fluid power shop services. Applied also offers maintenance training and inventory management solutions that provide added value to its customers. Applied can be visited online at www.applied.com.