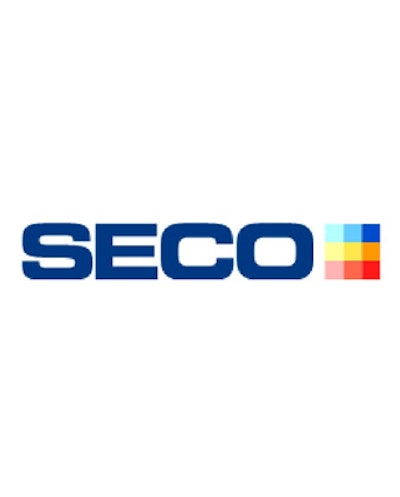 TROY, Mich. — Seco Tools, LLC in North America has appointed Robert Keenan as the company's new president effective Jan. 1. Keenan will succeed current president Kurt Nordlund, who will return to Seco Tools AB in Sweden as senior advisor on a global basis.
A planned transition, Seco promoted Keenan from within the organization. In his new role, he will work to continue the company's aggressive market share growth strategy while maintaining Seco's culture and core values.
"We have a great team at Seco, with employees who are completely dedicated to partnering with manufacturers to overcome the challenges they face in today's market," said Keenan. "Over the coming year, Seco will be introducing many innovative game changing products and digital applications that truly reflect that commitment, and I look forward to leading our organization into the future." Keenan, presently the Canada country manager and central zone manager for Seco, brings over 20 years of metal cutting industry experience to the new position. In addition to his extensive sales management experience within Seco, he previously owned and managed his own cutting tool distribution business.
Nordlund has headed Seco Tools, LLC for the past seven years. In his new role as senior advisor, he will manage critical projects that will help the company achieve its growth plan goals. Additionally, he will collaborate with company subsidiaries, sharing his industry knowledge and experience, to help further expand company markets.
Seco Tools, LLC is a provider of metalcutting solutions for milling, turning, holemaking and toolholding. For more information on the company's products and services, visit www.secotools.com/us or follow the company on Twitter at @SecoToolsUS.