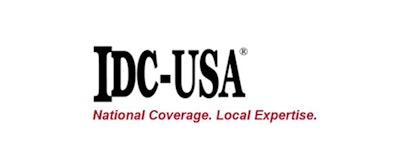 Independent industrial distribution buying and marketing group IDC-USA has announced that bearings maker IDC Germany has joined its portfolio of preferred suppliers.
Headquartered within the industrial region of Herzogenaurach, IDC Germany has more than 30 years of experience manufacturing precision roller bearings. Accordingly, its development and construction engineers have decades of experience in bearing construction and application expertise. IDC Germany offers bearings fully produced in Germany and immediate availability on a wide variety of bearing types. A cutting-edge quality control department oversees every step of production to ensure that IDC Germany bearings meet specifications, making them ideal for a variety of industries such as automotive, oil and gas, power generation and wind energy.
"Partnering with IDC-USA allows our product to be more easily available and gives us exposure to a wider range of distributors," IDC Germany managing director Brian Pounds said. "We are eager to streamline quoting, purchasing, and delivery of our goods through IDC Marketplace."
"This collaboration between IDC-USA and IDC Germany will bring an even wider offering of top-quality products to IDC Owner-Distributors," offered Bob Boyle, Executive Vice President of IDC-USA. "With an excellent reputation and decades of experience, IDC Germany will bring added value to IDC-USA membership and provide the competitive product offering IDC Owner-Distributors have come to expect."
"We are always looking to add to our comprehensive array of IDC Preferred Supplier programs," added IDC-USA president and CEO George Graham. "By bringing on IDC Germany, we are providing members with another choice for competitively-priced products with the ease and convenience of exploring their offering and ordering product electronically. We believe IDC Germany will be a valuable addition to IDC Marketplace."
Established in 1988, IDC-USA is a distributor-owned purchasing and national marketing cooperative of independent distributors of industrial bearing, power transmission and industry related products. The cooperative is comprised of over 200 independent distributor locations across North America representing over $1 billion in annual sales. IDC-USA's Distribution Center, IDC University and corporate offices are headquartered in Indianapolis, IN. IDC-USA serves the western half of the U.S. from its Reno, NV distribution center.