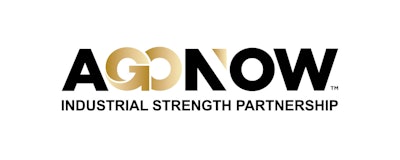 TULSA, OK — AgoNow, a pure master industrial wholesaler and channel solutions provider based in Tulsa, has joined AFFLINK, a provider of supply chain and strategic procurement services, as a preferred supplier.
Based in Tuscaloosa, AL, AFFLINK, connects more than 200 suppliers of facility maintenance, packaging, safety, office and MRO solutions with nearly 300 independent distributors across 430 servicing locations to offer expert procurement management and to drive efficiencies in the supply chain.
"We are excited to join AFFLINK's community of leading distributors and suppliers," said Larry Davis, chairman and CEO of AgoNow. "Our approach goes beyond the product, to partner with distributors to grow revenue, lower operating expenses and reduce working capital. We also offer analytics and marketing services to help our channel partners uncover new opportunities. This aligns well with AFFLINK's data-driven and consultative approach to the industrial market."
AgoNow is focused primarily on industrial MRO categories, including abrasives; adhesives, sealants and tape; general construction; metalworking; electrical, lighting and batteries; fasteners; hand tools; hose clamps, tubing and fittings; heating, cooling and ventilation; janitorial supplies; chemicals, lubricants, coolants and fluids; marking and labeling; material handling and storage; measuring and inspecting instruments; paint and paint accessories; pneumatics; power tools and accessories; pumps; safety; saw blades; and welding supplies.
To learn more about AgoNow, go to agonow.com or email AgoNow at sales@agonow.com.
To learn more about AFFLINK, visit afflink.com.