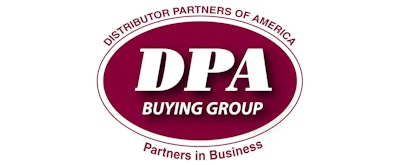 Effective March 1, Brighton-Best International has become a preferred supplier to the DPA Buying Group.
Brighton-Best was founded in 1925 and since inception has provided local service across the U.S. With 17 distribution centers nationwide, BBI can offer next day service to 99 percent of the population. This puts a wide array of products at every distributor's disposal. Its U.S. headquarters is in Long Beach, CA.
Well-known in the industrial and construction channel for fasteners, Brighton continues to expand its fastener offering. Stainless fasteners and rod in 300 and 316 series are available from stock in inch and metric sizes, while 410 stainless screws are also available. For all stainless orders, BBI will prepay freight at 500 lbs.
Brighton's steel offering is the largest of fasteners and rod is the largest in the industry and has exceeded 300 million pounds. From ICC certified anchors, to rivets, to structural bolts, to the largest line of hex heads available, Brighton covers all of the inch and metric needs servicing construction, industrial, electrical, plumbing and PVF markets.
In addition to fasteners BBI has expanded its offering to bring more opportunity: a full line of cutting tools, cobalt bits, hand tools, safety products, gloves, ear protection, flashlights, tapes, glue and thread lock ae in stock and ready for immediate shipment.
Brighton ships most orders same day from one of the stocking locations and offers same day pick-up. Larger truck orders should be placed by 2PM and UPS orders by 3PM to receive same day service.
DPA has also welcomed Warsaw, IN-based Warsaw Chemical, which has been manufacturing a complete line of maintenance cleaning products for the institutional, industrial, and automotive markets since 1941. Warsaw's product line consists of disinfectants, washroom sanitation products, floor care products, hand cleaners, automotive detail products, truck wash products and products to service the warewash and laundry industries.
The company has recently added a complete line of Go Clean Professional Carpet Cleaning Products for the restoration industry. Products are available under the Warsaw Chemical brand, or their sales and graphic arts team will help you create a complete private brand program. Warsaw Chemical offers the additional service of formulating products to your specifications or matching existing products. Their chemists and laboratory facilities are available to assist customers and their salespeople.
Warsaw Chemical is a 100 percent employee owned company.