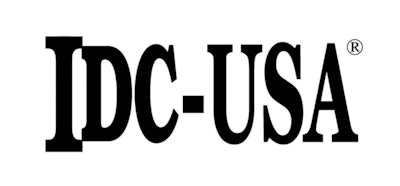 INDIANAPOLIS, IN — IDC-USA announces the addition of Bob Boyle as Executive Vice President. Boyle is a graduate of Texas A&M University with an Engineer's Degree in Industrial Distribution. He has worked in the bearing and power transmission industry his entire career and has served in various positions including District Sales Engineer, Aggregate and Cement Marketing Manager, and Director of Power Transmission and Material Handling.
"Bob brings a wealth of knowledge in managing supplier relationships for mutual growth and prosperity," stated George Graham, IDC president and CEO. "He will serve our member companies well, and he will be a real asset to our preferred supplier partners. I am thrilled we have landed such a superior talent to join our team. His experience will be invaluable to our organization."

"I am extremely excited about the opportunities that lie ahead. IDC-USA allows independent business owners to truly partner with their customers, and not just be parts providers," Boyle commented. "The ability to fully understand and service customer needs is what sets independent distributors apart in the industrial market segment, and is why I chose to make this career move."

Boyle's primary focus will be to grow existing supplier programs and to recruit new suppliers to the cooperative.
"Bob will be instrumental in our continuous quest to add value to our independent distributors and our preferred supplier partners," Graham added. "Bob is a tremendous addition to the IDC family."