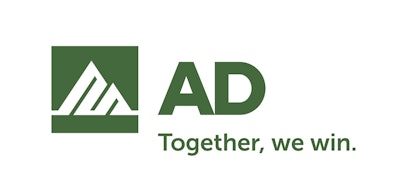 AD Industrial hosted the 2017 AD Spring Network Meeting at the Hyatt Regency O'Hare in Chicago, IL from March 13-15. More than 225 attendees from 135 AD independent distributor companies attended this year's event.
Throughout the meeting, AD members networked and share best practices in their structured networks of non-competing member companies, led by trained volunteer member facilitators. Prior to the Network meeting, Network chairs sent out surveys in advance to advise the topics they discussed. Topics this year ranged from how to take advantage of new AD programs, such as AD eCommerce Solutions and AD HR Services to how to drive more conversions to AD supplier partners.
This year's meeting also featured guest speakers; Dr. Barry Lawrence, Industrial Program Director at Texas A&M University and Justin King, Founding Partner of B2X Partners. Dr. Lawrence shared his thoughts on optimizing growth and market share, while Justin King focused on how members should drive revenue with eCommerce.
For the first time ever, AD hosted an AD Industrial Supplier Product Showcase. The showcase included 13 Supplier Sponsors who shared with our members the latest products and solutions on the market.
During this year's award ceremony Network 210 was honored with the Conversion Cup for closing more than $5million conversion opportunities over the last year. Network 210 includes the following AD member companies: Campbell Supply Co., Atlas Industrial Supply Inc, Hanes Supply Inc., L&M Tool and Industrial Supply Inc., Industrial Supply, GME Supply Company & Columbia Safety, Hagerty Industrial Supply, Neill-Laville, Industrial & Construction Enterprises Inc., and Stellar Industrial Supply Inc.
Additional awards winners included:
For more photos please visit the AD Flickr Account by clicking here.