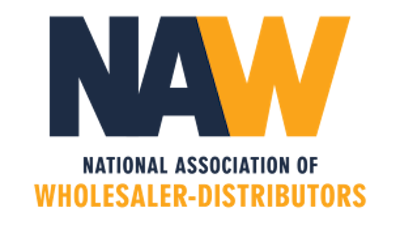 Washington, DC- The National Association of Wholesaler-Distributors (NAW), the voice of the $8.2 trillion wholesale distribution industry that employs over 6 million U.S. workers, announced today that Lauren Williams has been hired as NAW's new Associate Vice President of Government Relations. Lauren will be the lead policy expert and lobbyist on issues related to labor and the workforce, transportation, and logistics.
"We are thrilled to have a person with Lauren's experience join us, especially at a time when the Biden Administration is issuing an onslaught of new rules and regulations," said Brian Wild, NAW's Chief Government Relations Officer.
Williams joins NAW from the American Bakers Association where she worked as Director of Government Relations and was the lead advocate on their key policy priorities including logistics, human resources, and safety, and directed ABA's Federal grassroots activities.
Before joining ABA, Lauren was a Professional Staff Member for the Committee on Education and the Workforce in the U.S. House of Representatives. In that position, Lauren was the lead Republican staffer on workplace safety issues and other key workforce policies. Prior to working on the Hill, Lauren served as Manager of Labor and Employment Policy for Associated Builders and Contractors.
Lauren is a graduate of James Madison University with a Bachelor of Arts degree in political science.
The National Association of Wholesaler-Distributors (NAW) is one of America's leading trade associations, representing the $8.2 trillion wholesale distribution industry. Founded in 1946, NAW comprises national, regional, and state employers of all sizes, industry trade associations, partners, and stakeholders spanning all distribution sectors. Our industry employs more than 6 million workers throughout the United States, accounting for 1/3 of the U.S. GDP. 35,000 wholesale distribution companies operate nearly 150,000 places of business across North America, including all 50 states.