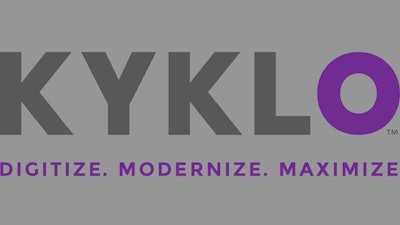 BUFFALO, N.Y. — Kyklo has been selected to join the Industrial Supply Association as of Jan. 31.
Founded over a century ago, the ISA is the channel association for the industrial MROP industry and the only trade association that connects all partners within the industrial supply channel. Providing the right tools for members to stay relevant and competitive through a world of change is deeply embedded in the organization's DNA.
Pulling from ISA's mission statement, "To lead the channel forward by delivering best-in-class education, networking, tools and strategies to member companies allowing them to leverage change and navigate the evolving channel with confidence …"
This is the environment where Kyklo shines. The company was born out of the need to leverage change in the industrial channel. The rapid shift of customers toward a digital e-commerce platform caught many companies in the channel off-guard. Kyklo was founded to assist all the links in the channel in their journey.
Kyklo helps manufacturers and distributors through the ever-shifting sands of change. The solution includes customized SEO enriched product that is built from the ground up by Kyklo's team of engineers, who have real-world industry experience. The organization also provides data syndication for manufacturers, and turnkey web-shops for distributors and manufacturers.
"KYKLO's participation in ISA provides access to decision makers in manufacturing and distribution and ability to build meaningful relationships, cultivate clients and be part of a dynamic organization who's values closely aligns with our own," said Joby Strobo, director of strategic initiatives.