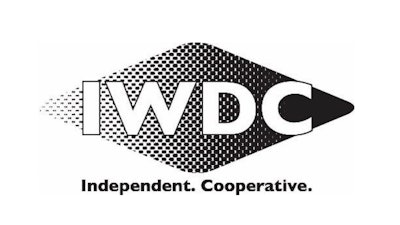 IWDC
INDIANAPOLIS — The Independent Welding Distributors Cooperative on Thursday announced its recent vendor additions.
"A critical component of our success is securing programs with vendor partners that are beneficial for them and our co-op members," said Frank Kasnick, IWDC president and CEO. "Our vendor management staff is constantly engaging with prospective new Vendors and working through a Vendor approval process that includes review and input from member representatives serving on key committees."
"2022 was a busy year for the co-op as we added nine new Vendors," said Keith Werkley, vice president of sales and vendor management. "2023 is starting off the same as we approved four additional supplier programs effective January 1."
"Here is a list in chronological order of our recent Vendor additions noting their primary product or service focus," said Jessica Keck, manager of vendor engagement.
2022
Kalas – Manufacturer of welding cable and copper wire
Witt Gas Controls LP – Manufacturer of a complete range of gas safety and gas control equipment
Fein Power Tools – Manufacturer of power tools for professional metal workers
Protective Industrial Products, Canada – Supplier of hand protection and PPE
Career Plug – Online hiring platform designed to be used by non-HR staff
Global Rare Gases – Supplier of purified rare gases and other specialty gases
Flextur – Manufacturer of Workstations Systems featuring patented Gridlok
Business Incentive Credits – Consulting firm specializing in tax incentives and credits
Macurco Gas Detection – Manufacturer of fixed and portable gas detection monitors
2023
Victory Welding Alloys – Supplier of welding filler metal consumables
Hydrostat Inc. – Provider of cylinder re-qualification, repair and refurbishing services
Prairie Family Business Association – Provider of succession planning resources to family businesses to help with business continuity challenges
Office 360 – Provider of office and breakroom interior design and supplier of furniture, cleaning supplies, and office supplies