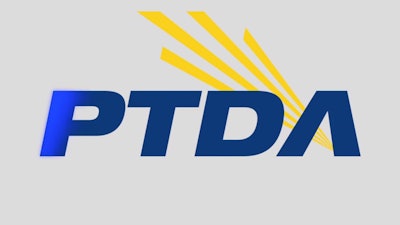 CHICAGO — PTDA is bringing the power transmission/motion control (PT/MC) industry together to connect, learn and share knowledge through PTDA Community Conversations. These conversations are scheduled throughout the year to allow PTDA members to discuss important topics with their peers in the PT/MC industry.
Starting with a two-part series on sales transformation, PTDA members will gather on March 19 to discuss evolving sales teams. The second conversation on April 19 will focus on the skillset sales teams need and how to train staff and identify skills when hiring new staff. A conversation on technology for a PT/MC business will be held in May and one on business climate is scheduled for September.
The Women in the Industry Community holds quarterly community conversations for frank and open conversation about succeeding as a woman in the industry. Their first call in February focused on keeping relationships relevant in a virtual environment. Their next call on May 20 is co-hosted with PT WORK Force to discuss employee motivation strategies. In August, the women will gather to discuss breaking the glass ceiling and they will finish the year co-hosting a call with the Next Gen Community on how to hustle without burning out.
The Next Gen Community holds calls for open discussion about succeeding as a younger member of the industry. Their first call this year is on April 8 to discuss tips for staying healthy and productive while working remote. The Next Gen will also co-host a call with PT WORK Force in June about how to retain Next Gen employees.
"No one understands our industry and its challenges better than the wide-ranging group of PTDA distributor and manufacturer members. I appreciate that we can all come together to share and learn from one another to keep our industry relevant and strong," said Rob LaRue, Baldwin Supply Co.
For more information about the PTDA Community Conversations, please visit ptda.org/CommunityConversations.
The Power Transmission Distributors Association (PTDA) is a global association for the industrial power transmission/motion control (PT/MC) distribution channel. Headquartered in Chicago, PTDA represents power transmission/motion control distribution firms that generate more than $20 billion in sales and span over 2,700 locations. PTDA members also include manufacturers that supply the PT/MC industry.